KRP-C_SP Class L
---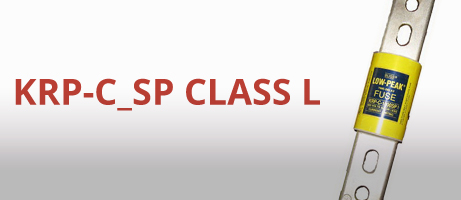 Features and Benefits

· Time delay of four seconds at five times rating allows closer sizing on large motor loads combined with Class L current limitation.

· Selective coordination ratio of 2:1 (within Low-Peak fuse family) prevents electrical shutdowns from extending beyond the failed circuit.

· Interrupting rating of 300,000A RMS symmetrical provides adequate ratings without obsolescence for all electrical systems, big or small.

· Quality construction, using high-grade materials, provides lower watts loss and operating temperatures with superior arc quenching during current-limiting action.