KTN-R (250V) Class RK1
---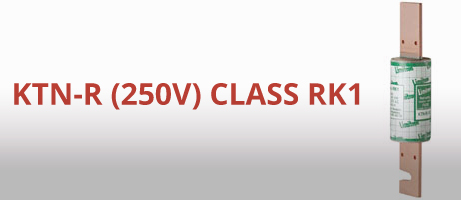 Specifications

Description: Fast-acting, current-limiting fuse.

Ratings:

Volts – 250Vac (or less)

Amps – 1 -600A

IR – 200,000A RMS Sym.

Features and Benefits

· Current limitation for non-inductive circuits provides Class RK1 current-limiting response to maximum ground fault and short-circuit conditions.

· 200,000A interrupting rating provides high ratings at all circuit locations.

· Economical solutions for high-fault circuits.