LPJ_SP Class J
---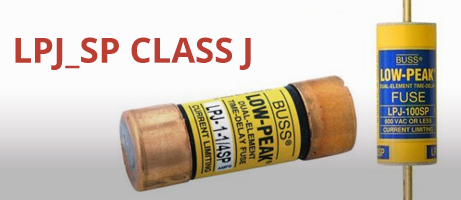 Now Available with Optional Indication

Specifications Description:

Dual-element, time-delay fuse:

Features and Benefits

· Separate overload and short-circuit elements provide time delay for sizing of high inrush loads linked with Class J current limitation.

· Selective coordination ratio of 2:1 (within Low-Peak fuse family) prevents electrical shutdowns from extending beyond the failed circuit.

· Series combination ratings with branch circuit breakers allows broad range of coverage, independent of breaker manufacturer.