PLASTI-BOND REDH2OT SUPPORT PRODUCTS
---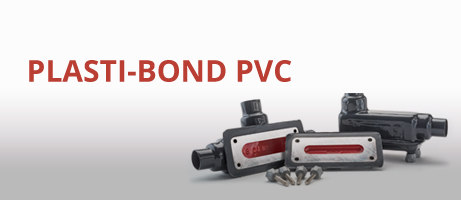 PLASTI-BOND REDH2OT coated pipe straps, clamp back spacers, and thread rods.
Pipe straps and clamp back spacers Specifications

PLASTI-BOND PVC coated pipe straps are used to securely mount conduit to wall or other structure for support. They are available in two styles: a one-hole malleable iron strap or a two-hole stamped steel strap. Mounting hardware not provided.

PLASTI-BOND PVC coated clamp back spacers are used with malleable or stamped pipe straps to provide a mounting stand-off for a conduit from a wall or other structure.